This is Sammy. He is mom and dad's golden retriever. Sammy is a great dog, but he is still a bit of a puppy in a lot of ways - especially when it comes to playing with his toys. He has never quite learned how not to completely destroy a toy in just a few minutes.
However, I keep trying to teach him. I decided to go with a toy he does a pretty good job not destroying...a tennis ball. This one, though, has a tug rope through it.
He took to it really well. This was about two hours after I gave it to him...best results we've seen with a toy yet as it was still in one piece.
One of Sammy's favorite things to do with his tennis ball is to stand by the deck and push the ball through the spindles on the deck. Dad sits on the deck most mornings and reads the newspaper and does his Bible Study. After Sammy finally pushes the ball through the spindles and lets go of it, dad grabs it, throws it, Sammy catches. Rinse. Repeat. These two do this for an hour or more a day I think.
However, as you can see, Sammy's new toy didn't play by the same rules. It was a little too wide to just slide through the bars. That darn knotted rope.
He almost figured it out, but then couldn't slide it the rest of the way through the spindles. So, what's a dog to do when his favorite game isn't working so well for him with his new toy?
He goes back to what he knows. Sammy quickly abandoned the new toy and grabbed one of the many tennis balls he has hanging out around the yard. He quickly got that through the spindles and let go.
Grandpa delivered a great throw and Sam executed a great mid-air catch (although the photographer left a bit to be desired on this one).
My Lindsay prefers a little more hands on attention from her grandpa - who is happy to oblige his grand-dog. Although she does regularly steal things from Sammy, I actually was smart and brought two of these toys with us so they would each have one. So, luckily this isn't proof that my pooch is a big bully to her cousin. I am glad to see that, as we all settle down for the evening, both pooches are enjoying their new toys.
We're looking forward to our weekend at the farm. Do you have big plans for the long weekend?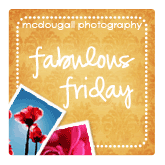 Hosted by Cecily and Lolli